-Narthuul is Remington reincarnated (source: Psyris), you can see the similarities between Judgement/Exile, Heal VI/Renewal, Gates to Paradise/Nethertrap, Righteous Thunder/Rend, Enlightenment/Blight, and of course, the resurrections.
-Belthazar, Ancient and Selia reappear from the first game with completely new fights, but of course many of their moves and mechanics are reminiscent of their previous ones.
- Some items and souls are named after the bosses from the first Impossible Bosses on Warcraft 3 :
Belthazar's Rage (Fire 1st boss)
Ai's Fluidity (Water 2nd boss)
Gaven's Fortitude (Earth 3th boss)
Zephire's Instability (Lightning 4th boss)
Gaia's Grace (Nature 5th boss)
Remington's Divinity (Light 6th boss)
Selia's Will (Ice 7th boss)
Varenel's Shadow (Shadow 8th boss)
Spirit Fury (Ancient 9th boss)
Pandemonium's Void (Demonic 10th boss)
Credits :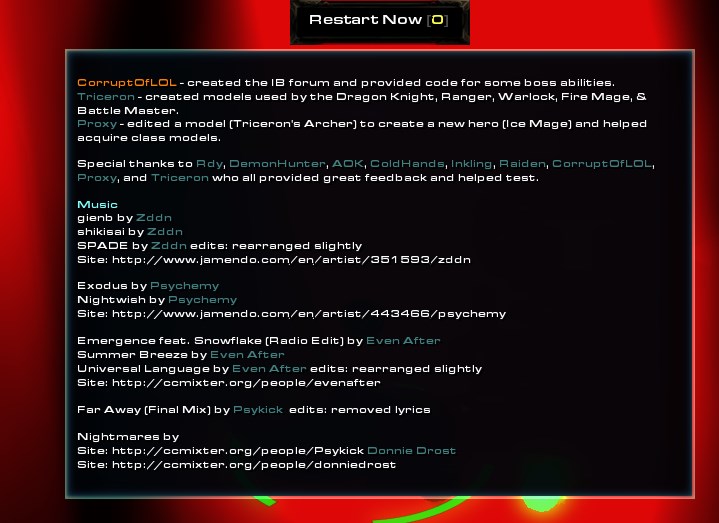 Community content is available under
CC-BY-SA
unless otherwise noted.